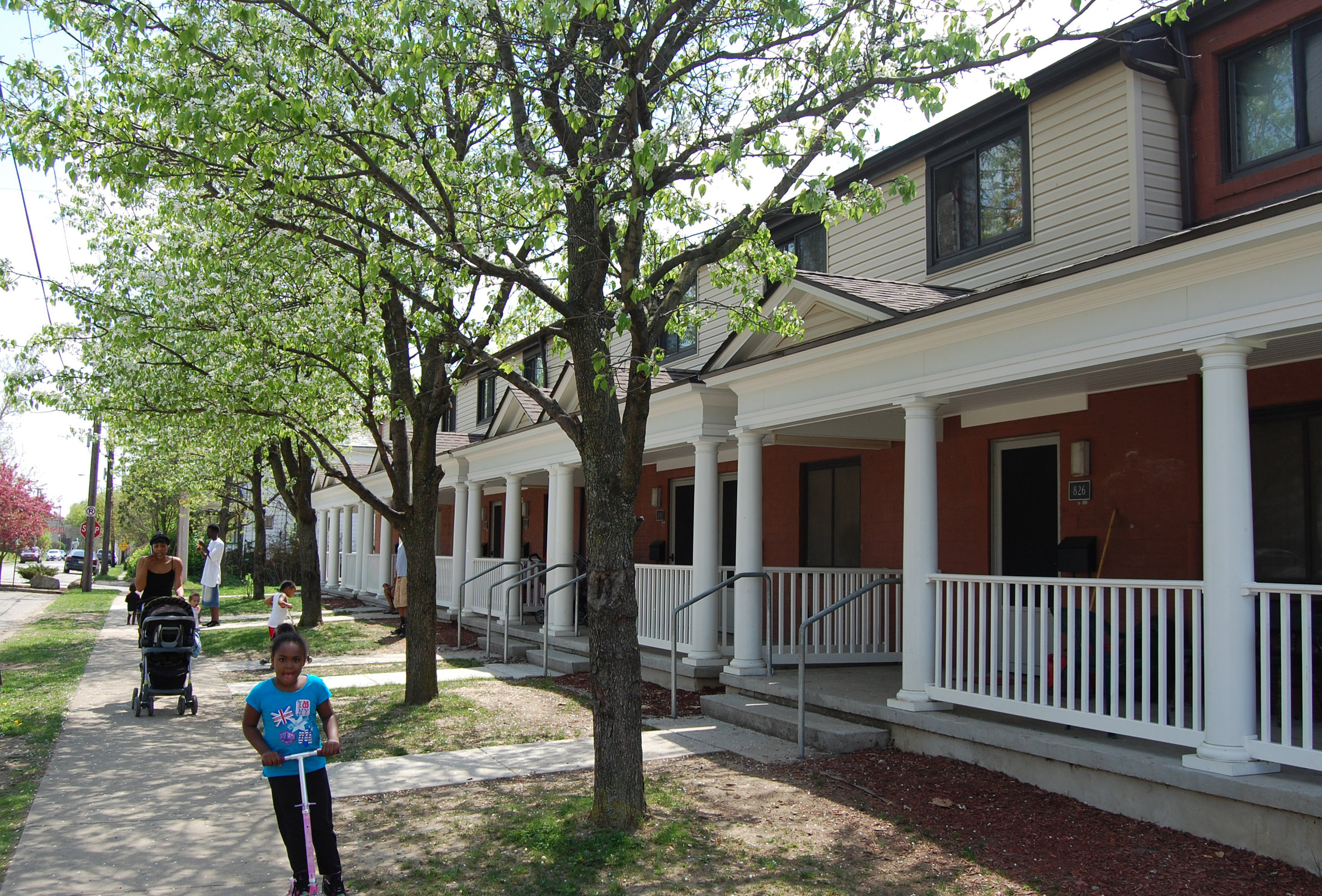 Malleable Heights
Like many 1950s-era public housing projects, Mercer County Housing Authority's Malleable Heights was built as an institutional environment. Over time, various changes had been made to its site and low-rise buildings to improve their utility, physical appearance, and architectural character. In concert with further improvements of this type, such efforts ultimately hold the promise of effecting a full transformation from a 'project' into a neighborhood.
Step One of this transformation was working with residents and MCHA to develop a masterplan. Our methodology is very simple, to get the stakeholders into one room and ask: What's working well? What isn't working well? And what are your dreams and aspirations for this place? Their answers were essentially a self-diagnosis and a road map towards a set of improvements. We further engaged the community to consensus-build and prioritize these; got to work in the studio to develop solutions; and met with the community again to make sure we were on the right track. Stakeholders wanted security and livability. MCHA needed solutions that would dovetail with available resources.
In urban terms, successful communities owe their success to defensible space – portions of the public realm that are conveyed to groups or individuals in order to cultivate a sense of ownership: taking a no-man's land and turning it into a public square, or a playground, or a front porch, or a back yard. This combination of order and ownership can sponsor responsibility and community-mindedness in a profound way. New entry and security screen doors were the first step. New front porches came next and were the highly-visible outcome of that process.
Among the thirteen buildings that comprise Malleable Heights, one's address is no longer just a number on an anonymous wall. It is now usable, defensible, and community-centric outdoor space that encourages eyes on the street, contributing to social engagement and neighbors looking out for neighbors. The transformations, in the residents' eyes, were profound.
PROJECT TEAM:
Loysen + Kreuthmeier Architects (architect)
Klavon Design Associates (landscape architect)
CONTRACTOR:
VendRick Construction, Inc.
PHOTOS:
Loysen + Kreuthmeier Architects
COMPLETION: 2014